DCU campingplads
Rønne Strand - Galløkken
Stay with your feet at the water's edge just a few minutes from Rønne. Here Galløkken offers a southern holiday atmosphere, a beautiful sandy beach and a perfect starting point for excursions around Bornholm.
Southern vibe
There is a very special, almost southern atmosphere on the beautiful square just outside Rønne. You live in peaceful surroundings right on the finest sandy beach and still only a few minutes by bike or by car from Store Torv in Rønne.

South Bornholm's beaches
On the coast from Rønne to Dueodde and further up to Gudhjem you will find one beautiful sandy beach after another. So remember your swimwear when you go on an excursion to the cozy towns, farm shops and glassblowing shops.

The cliffs of North Bornholm
A visit to Hammershus Castle ruin with the new beautiful visitor center is always impressive. It is obvious to combine with a hike at Hammerknuden and Opalsøen ending with a little city atmosphere in Allinge-Sandvig.

The middle of Bornholm
Explore the unique Bornholm nature and go on a bison safari in Almindingen, visit the round churches and the Medieval Centre, etc., but remember to stop in and enjoy the many local specialties.

Also perfect for you who don't have a car
If you do not have a car, the space is also a really good choice. It is not far from either the ferry or the airport, and the buses around the island go right inside from Rønne, where you can also rent bicycles.

The site is the perfect starting point for your holiday on the sunshine island, both if you prefer a lazing beach holiday and if you are looking for an active holiday in nature
Southern vibe
There is a very special, almost southern atmosphere on the beautiful square just outside Rønne. You live in peaceful surroundings right on the finest sandy beach and still only a few minutes by bike or by car from Store Torv in Rønne.

…
Show more >
Reviews
4.4
397 reviews on Google
For ni dage siden tog vi her i familien en hurtig beslutning, om nogle dages ekstra ferie på Bornholm. Eftersom det kun var meningen med tre-fire dage skulle der ikke bruges så meget tid på rejse m.m. og tog derfor aftenfærgen fra Køge til Rønne. 45 kilometers kørsel, lidt stille vand, og ca to kilometers kørsel til nærmeste Campingplads i første omgang. Vi var fremme på en for os ukendt campingplads om morgenen kl. 06:15. Pladsen åbnede kl. 08:00 og vi forventede at måtte vente indtil da, med at komme indenfor. Vi sad og kiggede på noget der lignede en campingplads fra min ungdoms dejlige pladser i 60,erne. Dengang camping var camping i mit hoved. Det lovede godt. Vi skulle strække vores ben lidt efter rejsen og gik ind for at se os lidt om. Her stødte konen på lejrchefen og sagde pænt godmorgen, hvorefter han straks ville lukke os ind, så vi kunnne finde os en plads. Pladserne var unummererede (som i 60,erne), hvilket endnu førte tankerne tilbage i tiden, herlige tanker. Vi fandt en dejlig tom plads og satte hurtigt vognen op. Så måtte vi lige se på de "gamle bygninger" - men hovsa, alt var jo tip-top i orden og op to date. Ikke mindst pinligt renlige og med alt moderne udstyr i de familierum vi benyttede under opholdet, en ren fornøjelse. Dejligt lyst og moderne fællesrum, udendørsplads og med grill, samt gas til fælles brug. Jeg så flere gange at den også blev renset. Køkkenrummet var helt i top, en lille shop var der også på pladsen. Men det vigtigste, lejrchefen og hans hjælpere var konstat at se rundt på pladsen og yderst hørbare for hjælp, som omgående blev udført. Jeg nåede desværre aldrig at spørge hvad hans navn var….. Men PLADSEN, hvor var den dejlig stille og smuk med de mange store træer (der sørgede for vi havde vindstille alle dagene) og så den gammelkendte stemning fra gamle dage, hvor vogne og masser af telte lå rundt om hinanden, hvor der var plads. Masser af fælles hygge, dag som aften. Det at pladsen ikke har numre, eller havekoloni parceller, tillægger jeg den frihed, hygge og fællesskabsfølelse der summede her og som mangler mange andre steder. Jeg har læst at DCU har købt denne perle for et års tid siden. Det var et godt køb - og udsøgt personale. Jeg har bare en meget stor bøn til DCU, få nu ikke denne plads lavet om til de kendte nummererede parceller - så er pladsens charme væk for evigt. Opholdet blev forlænget af tre omgange og vi kom aldrig videre til andre pladser, og det der skulle ses på øen, foregår nemt i bil med de små afstande. Vi kom hjem i aftes efter fantastiske otte dage på pladsen og øen. Vores planer for næste sommer er nu ændret - det bliver til tre uger på denne plads. 🤗 Jeg havde nær glemt navnet på pladsen, DCU Galløkken. 🤗*******. TAK!
John Ipsen, 31. Aug 2023, 5/5
Place cards
Find the perfect place for your vacation.

Your host
Bo welcomes you to Rønne Strand.
Facilities
ø
Discount for DCU members
C
Fenced with bar and supervision
D
Facilities for disabled campers
F
Section for light campers
v
Shop - max distance 1 km
T
Electric point for caravans 220V
K
Electric point for hairdryer
b
Minigolf - max. distance 1 km
j
Angling - max. distance 5 km
I
Showers hot & cold water
J
Nursing room for babies
h
Bathing beach or lake - max. distance 5 km
P
Washing up hot/cold water
å
Environmentally friendly
See the rest of the 15 facilities >
You must live here
Address
Strandvejen 4
3700 Rønne
+45 56 95 23 20
gallokken@dcu.dk
Opening hours
15. Mar. - 20. Oct.
Reception opening hours >
Book accommodation
Caravan from 127 dkk/night
Camper from 127 dkk/night
Tent from 127 dkk/night
Rental from 430 dkk/night
Book
Calender
See what's happening for children and adults in the square.
Information
That way there is room for all of us. Rules and good behavior.

Prices 2024
Here you can see the prices for the campsite.
Prices 2023
Here you can see the prices for the campsite.
Experience reader nearby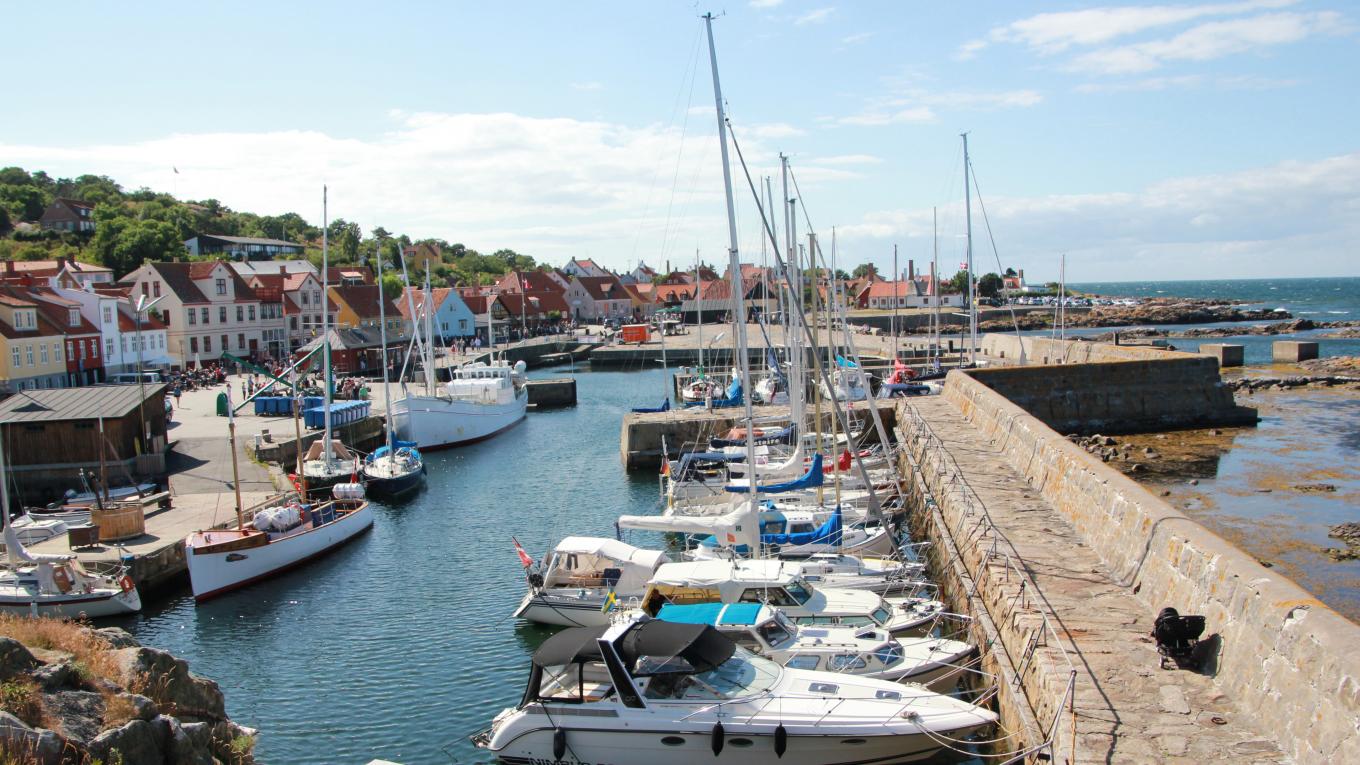 Gudhjem
Experience the many shops, restaurants and galleries in cozy Gudhjem.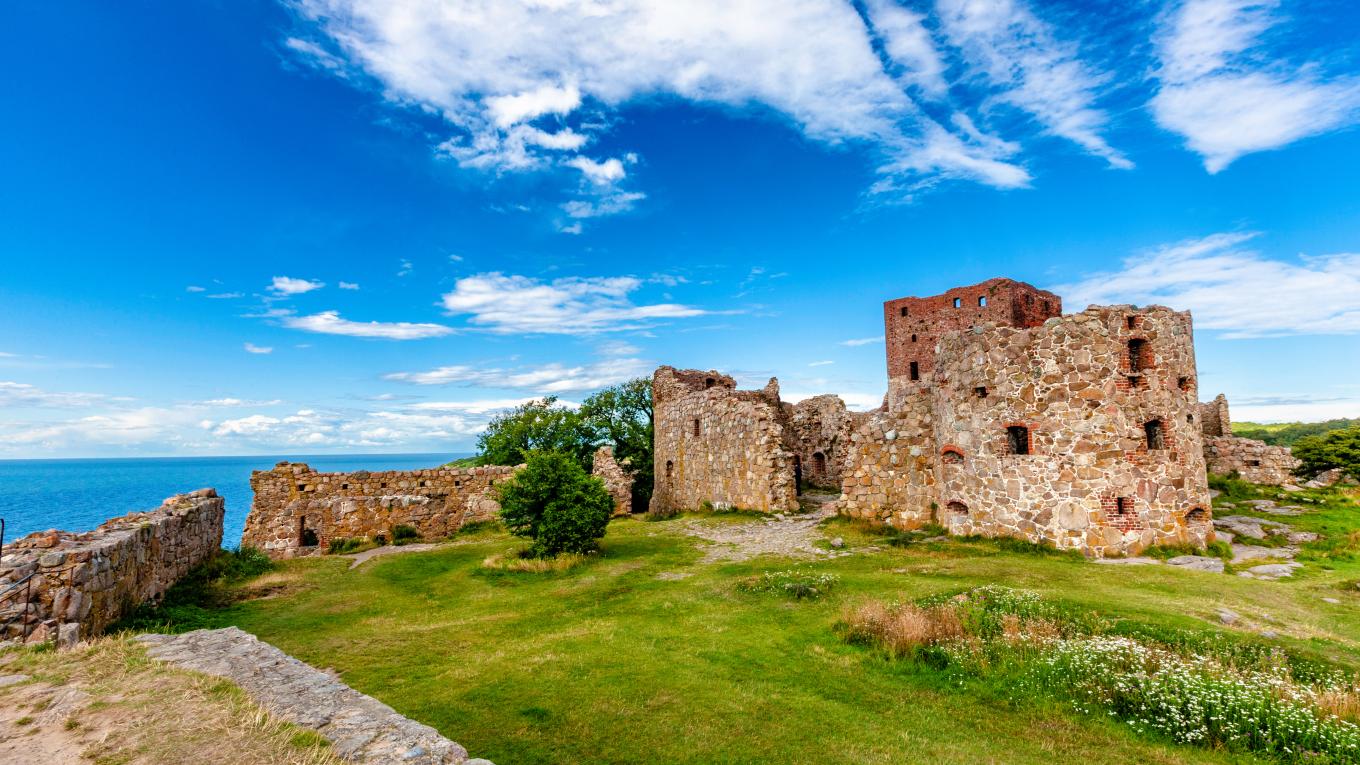 Hammershus Castle ruin
On Bornholm you will find Northern Europe's largest castle ruin Hammershus.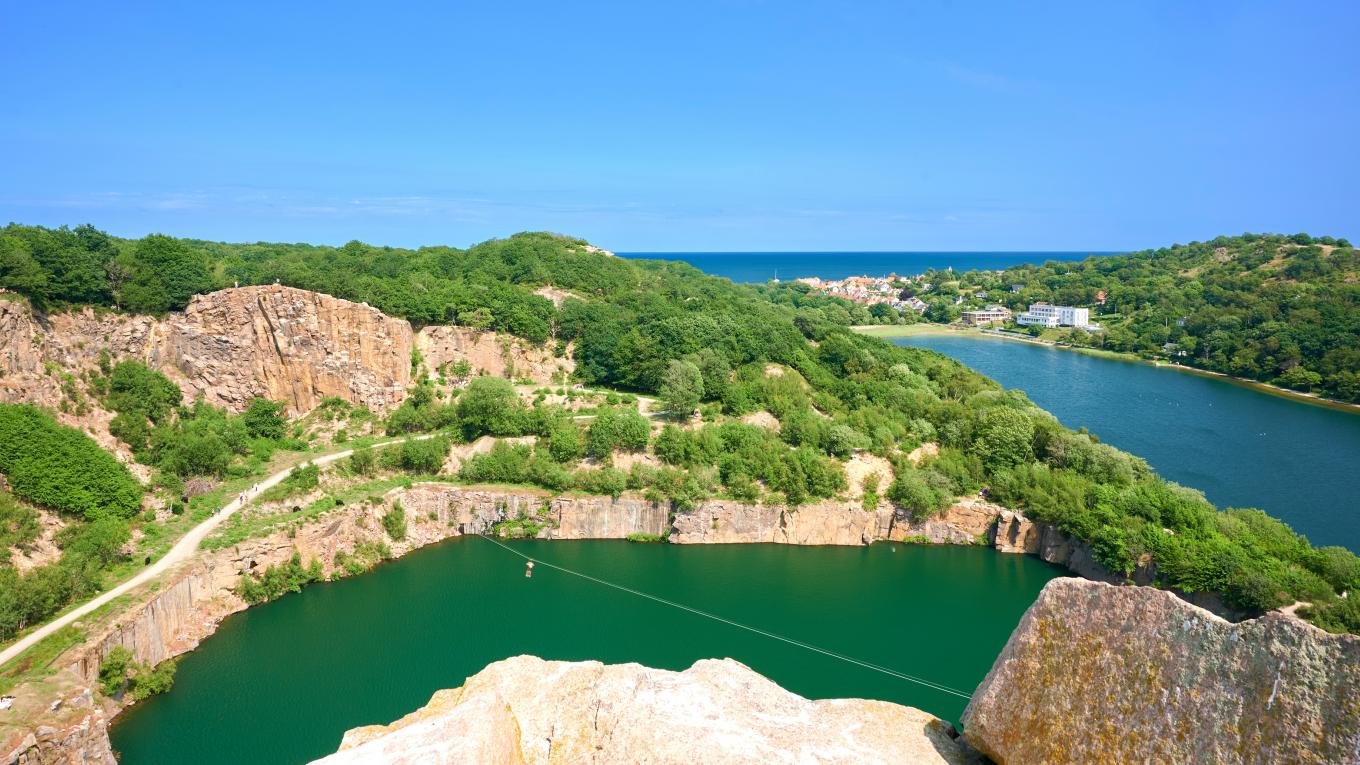 Opalsøen
Get the wild suction in your stomach when you soar over Lake Opal in Denmark's wildest cable car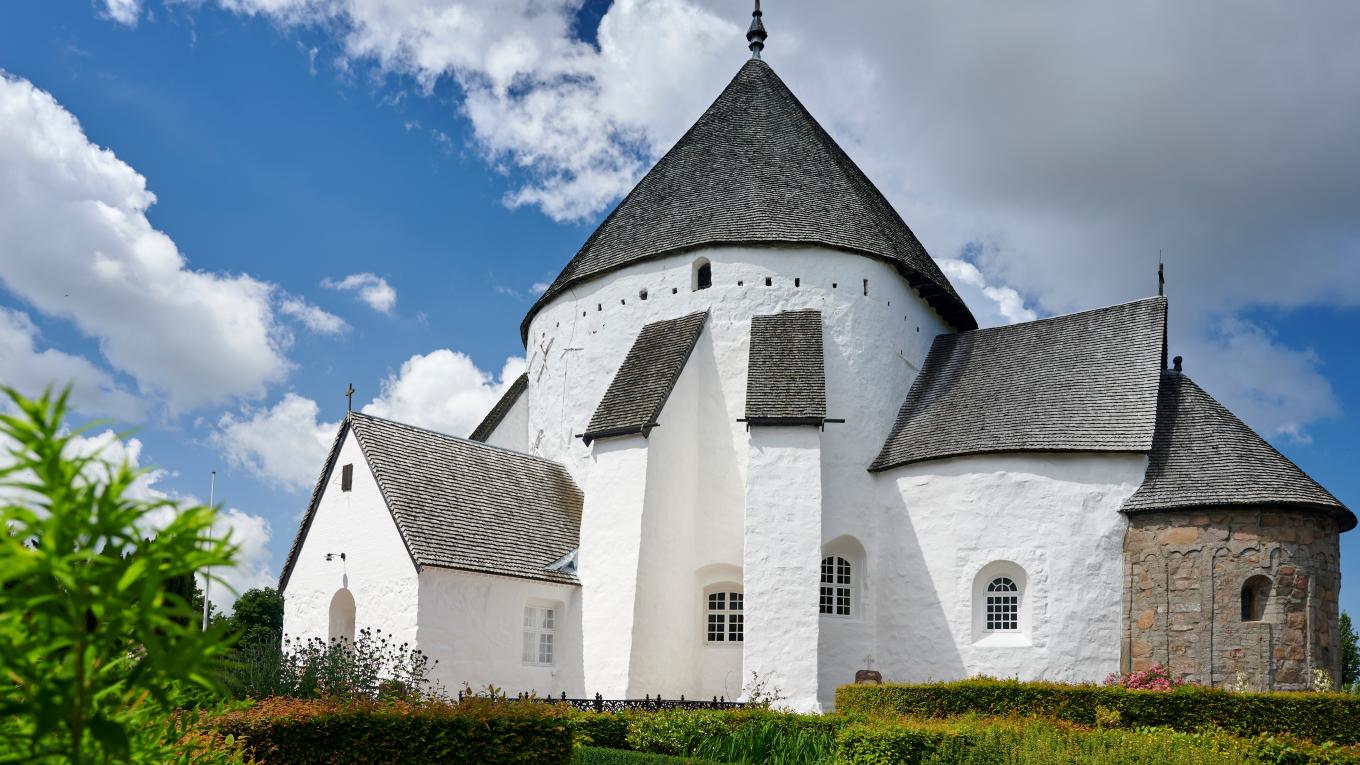 Østerlars round-church
Østerlar's round church is the oldest and largest of Bornholm's four round churches.