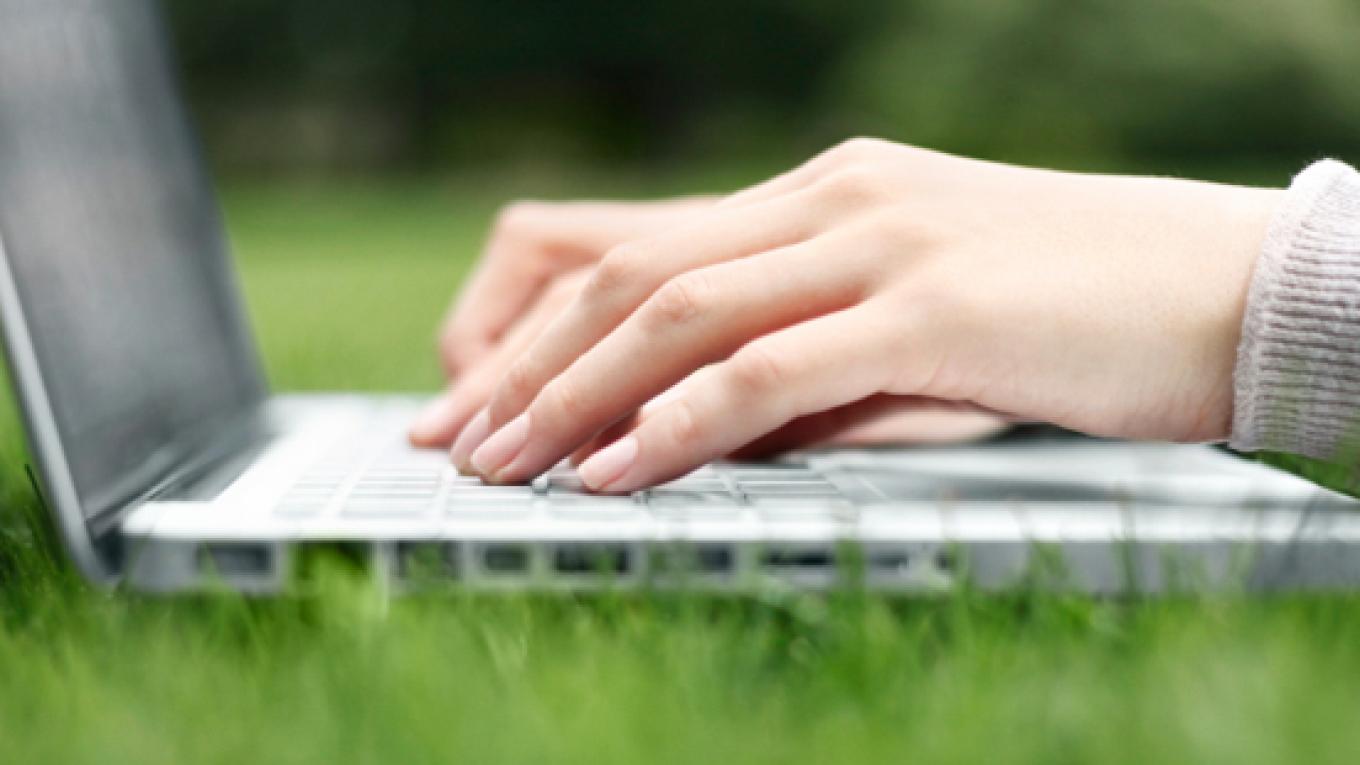 Cookie and privacy policy
Summary
The website contains cookies from both DCU, Danske Medier and other companies. When you use the site, information will be collected about your use and your device with the aim of keeping overall web statistics on which content our users use.
The website makes use of third-party components involving companies other than DCU. These companies place cookies, collect information about your use of our site and technical information about your device for the purpose of targeting advertising to you.
DCU is not responsible for information collected by third parties or their use of cookies. Please refer to the privacy policies of the third parties concerned for further information.
You have the right to reject the use of cookies and profiling for the purpose of targeting advertising. The easiest thing is to delete your cookies (see instructions for deleting cookies).
If you enter personal data here on the site, e.g. in connection with signing up for one of our newsletters or registering for one of our events, we save the information for the purpose of being able to send you the relevant newsletters, reserve a place for you at an event and Possibly. to invoice you.
Transaction information is stored as a starting point for five years, which is required by law. Information for newsletters is deleted when you unsubscribe from the newsletter. However, we store documentation of your original consent for two years.
Web statistics are stored indefinitely in an anonymous form that is not traced back to you or your device. Personal data is not transferred to countries outside the EU.
Expanding information
Below you will find detailed information about which information is collected, by whom, what your rights are and much more. If you have any questions, please feel free to contact us.
Owner of the website
DCU
Korsdalsvej 134
2605 Brøndby
Phone: 33 21 06 00
Email: info@dcu.dk
 
Cookies and privacy policy
In the cookies and privacy policy you can read about how we use cookies on our website and for what purposes we process personal data, as well as what rights you as a registered user have and how we look after the information we receive .
DCU
Korsdalsvej 134
2605 Brøndby
Phone: 33 21 06 00
Email: info@dcu.dk

Cookies
What are cookies?
The website uses cookies. A cookie is a small text file that is stored on your device. Cookies act as a recognizable ID and cannot contain viruses or dangerous code.
Cookies are used to perform web statistics, target information and advertising.
Targeted information and advertising
This page does not target information or display advertisements, but this is the case on many other websites. Information collected here on the site by third parties is used to target ads on other sites.
If, for example, you read an article about a conference in Paris here on the site, you may be shown advertisements for flights to Paris on other websites.
Web statistics via the Danish Online Index
The website is connected to the Danish Online Index, which keeps statistics on the traffic on Danish websites. This data is not used for advertising targeting.
The measurement is carried out by Kantar Gallup on behalf of Danske Medier Research ApS, which is responsible for the data.
Cookies from: tns-gallup.dk and ssl-danskemedier.tns-gallup.dk are used to collect information about IP, time, technical information about the device, e.g. OS, browser version, etc. Data is stored indefinitely in anonymous form that cannot be traced back to the user. Read more here.
Web statistics via Google Analytics
The website also uses Google Analytics to keep web statistics.
Google's privacy policy can be found here.
You can opt out of cookies from Google Analytics here.
Consent
Use of cookies requires your consent. This is the query you encounter when you first visit the website. You can withdraw your consent at any time.
Purely, this can be done by deleting your cookies. (See: instructions for deleting cookies). The next time you visit the website, you will be greeted with a new request to consent to the use of cookies.
You will also receive a new inquiry if there have been changes in purpose or in who sets cookies on the website. It happens quite frequently.
Third party cookies
Third parties are independent data controllers unless otherwise explicitly stated. DCU is not responsible for third-party cookies and information collected by others, and reference is made to the third parties' own privacy policies for further information. 
Personal information
DCU collects and processes personal data about its users, members, business partners and visitors to the website. Personal data includes any information that can be used to identify a person.
We only collect the information that is necessary to be able to fulfill the purpose of the processing, e.g. deliver the services you request, optimize our services and content, get in touch with members, users and business partners or e.g. register your registrations for our events and courses.
Below you can read more about which information we typically collect and process for various purposes.
When you visit our website
As can be seen from the section on cookies, cookies are stored on your device when you visit our website.
The information that is collected is typically IP address, type of browser, the geographical location of the device, as well as information about how the website is used and how long a user stays on a given page.
The information is stored indefinitely in anonymized form.
When you sign up for our newsletter
It is possible to sign up for DCU's various electronic newsletters and receive Danish and foreign media news, offers for relevant courses and seminars, etc.
Subscribing to the newsletters requires that you give your consent. In order to deliver the newsletters to you, it is necessary to collect and process information about name and e-mail, as well as which newsletters you wish to receive.
It is always possible to withdraw consent by clicking on the unsubscribe link in the newsletters sent. However, we store documentation of your original consent for two years.
When you register for our activities and events
DCU holds ongoing activities and events. In order to be able to register registrations, contact you with further information about the chosen event and receive payment for participation, it is necessary for us to collect and process a number of personal data.
The information that is collected is name, job title, telephone number and e-mail address.
When you sign up for membership
When you wish to sign up for membership with DCU, it is necessary to collect and process a number of personal data. DCU collects information about name, e-mail address and telephone number and names of family members if they are covered by the membership.
When you contact DCU by e-mail
Users, members, business partners and private individuals can contact DCU via e-mail.
The purpose of the inquiries are different, but when you contact us, your inquiry will mean that we collect and process personal data about you.
This will typically be name and contact information such as e-mail and telephone number. In addition, the response to your e-mail inquiry will also necessitate that we store the information covered by your e-mail.
Period for storage of personal data
The information is stored for the period of time that is necessary in relation to the purpose of the processing of personal data. The period thus depends on the nature of the information and the background for the storage.
We process your information for as long as is necessary in relation to the processing purpose. When the information is no longer necessary, we delete it.
However, there may be special circumstances or legislation that make it necessary for information to be stored longer, for example it is a legal requirement that invoices and accounting material be stored for 5 years.
Disclosure of information
Personal information is passed on to the employees of the association who have a work-related need to be able to access the information. Personal information is not passed on to third parties.
Your rights as a user
As registered with DCU, you always have the right to object to the processing of personal data, and we will then decide whether to delete or correct your data or limit the processing.
You also have the right to insight into what information is registered about you and the detailed criteria for how long this information is retained.
You have these rights according to the personal data legislation and inquiries can be made to DCU via e-mail info@dcu.dk
If you wish to complain about the processing of your personal data, you can contact the Danish Data Protection Authority. Contact information for this can be found at www.datatilsynet.dk
Overview of your rights
You have the right to reject consent to the use of cookies and all personal data processing carried out on the basis of consent.
If you have given consent, you can withdraw consent at any time. In relation to the use of cookies, the easiest way to do this is to delete your cookies. (See: instructions for deleting cookies).
You have the right to access and to receive a copy of all the personal data that DCU may have registered about you. This may, for example, concern your contact information and registrations for our events. Inquiries can be sent to: info@dcu.dk
You have the right to have incorrect information about you corrected. If our registered information is incorrect, we will be happy to correct it. Corrections can be sent to: info@dcu.dk
You have the right to opt out of profiling, direct marketing and targeted advertising. DCU does not collect data for profiling or targeted advertising.
In certain cases, you have the right to have the processing of your personal data restricted. If you have the right to have your information restricted, in the future - in addition to storage - we can only process the information with your consent or for the purpose of establishing, asserting or defending a legal claim, in order to protect a person or important public interests. Limitation of the processing of your personal data can also be refused if the data controller can demonstrate compelling legitimate reasons for the processing that take precedence over your interests, rights and freedoms.
In special cases, you have the right to have information about you deleted before the time of our normal general deletion occurs. For example, if the information is no longer relevant for the purpose for which it was collected.
You have the right to data portability. This means having your personal data transmitted in a structured, commonly used and machine-readable format, as well as having your personal data transferred from one data controller to another. However, this only applies to data which you have submitted yourself using automatic means (i.e. not paper documents) and which is processed on the basis of consent or contract.
Copyrights
Danish Camping Union (DCU) makes this website available for your personal use.
You may download material from the Website for non-commercial, personal use, provided you retain all copyright and other proprietary notices contained in the material.
It is not permitted to distribute, modify, broadcast, reuse, forward or use the content of this website for public or commercial purposes without written permission from DCU. This provision includes text, images, sound and video.