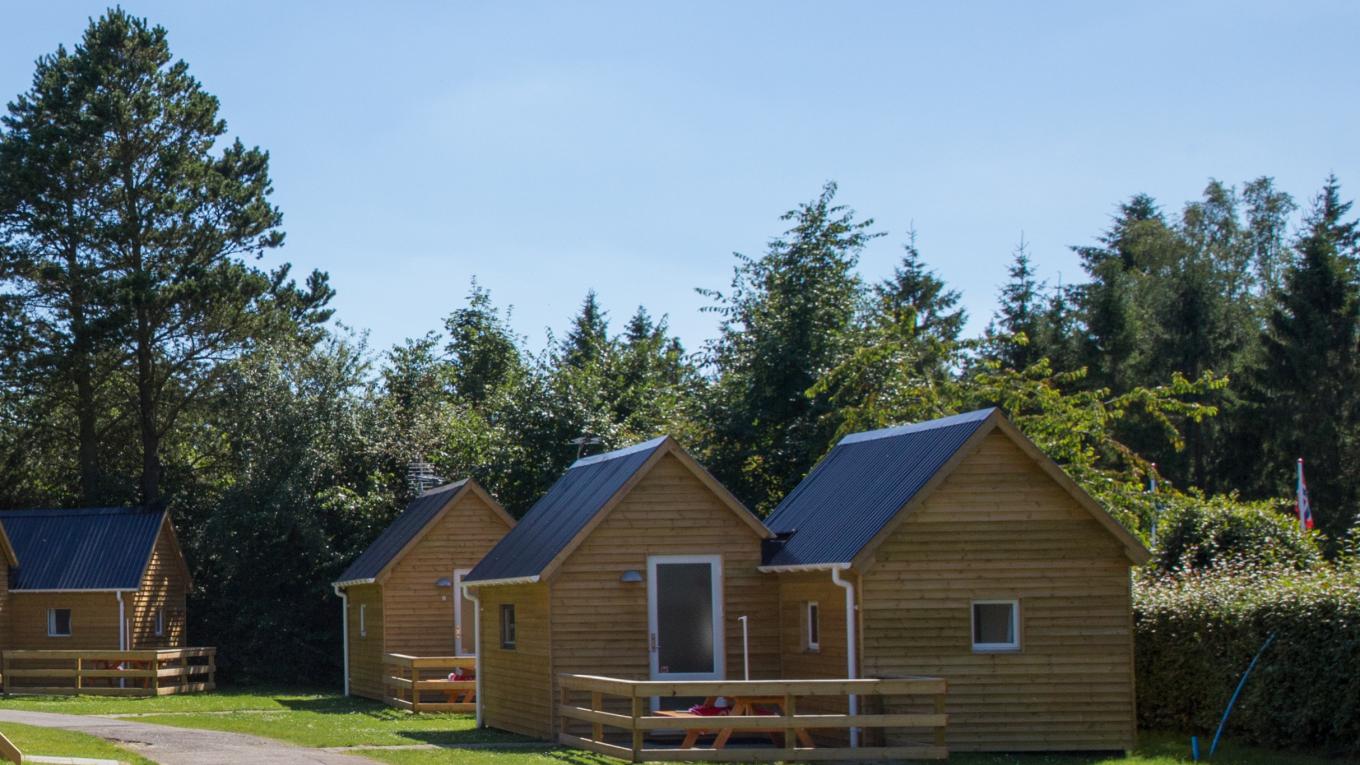 Standard
Cabin
Sleeps 4 or 6 people
No bathroom

Cabin camping – a simple and relaxed holiday
Cabin camping is an easy and comfortable way to get out and enjoy nature.
Many families with children use the camping cabins as an alternative to a caravan or tent. Rent a camping cabin with its own terrace DCU-Camping Hesselhus offers rentals of camping cabins for the whole family with terrace and kitchenette.
Four-person cabins with three couches around a table, a small kitchenette and a loft. Pets are welcome.
Six-person cabins contain a 3/4 bed, a sofa bed, a television, a coffee maker, kitchenette and a loft. Pets are not allowed.