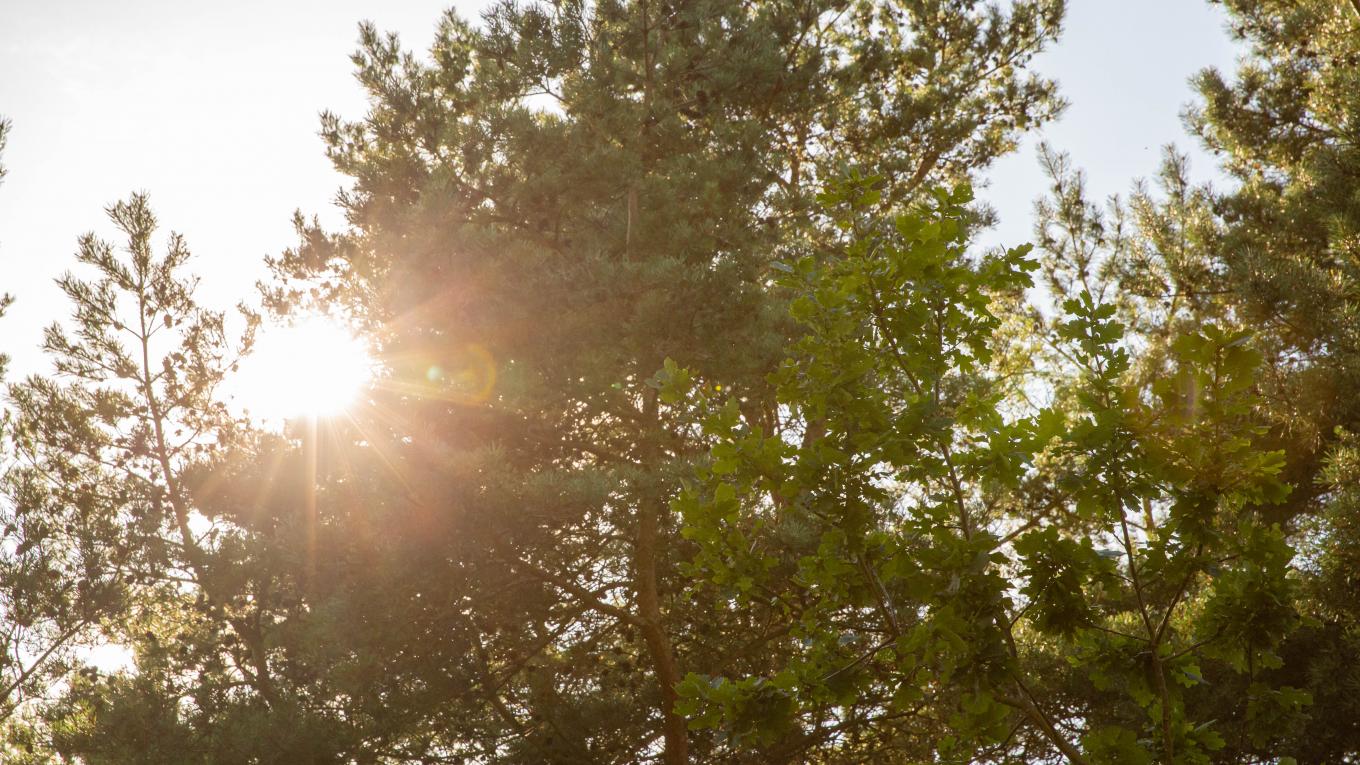 DCU-Camping
DCU-Camping Rørvig Strand
Skærbyvej 2
4500 Nykøbing Sj.
Denmark
+45 59 91 08 50
roervig@dcu.dk
DCU-Camping Rørvig Strand
Reception opening hours
Low season (19.03.21 to 26.06.21 and 22.08.21 to 24.10.21)
Monday-Thursday: 08.00-10.00 and 14.00-17.00
Friday: 08.00-10.00 and 14.00-19.00
Saturday: 08.00-12.00 and 14.00-19.00
Sunday: 08.00-12.00 and 14.00-16.00

High season (27.06.21 to 21.08.21)
Monday-Sunday: 08.00-21.00

Winter season (25.10.21 to 18.03.22)
Monday-Thursday: 09.00-11.00
Friday: 09.00-11.00 und 17.00-19.00
Saturday and Sunday: 09.00-11.00
Forest and beach right on your doorstep
DCU-Camping Rørvig Strand is just 200 metres from a lovely sandy beach, and is almost in the middle of the forest. 
Amusement park, beautiful beaches and local delicacies
Scenic Odsherred in Northwest Zealand attracts families with children, kitesurfers and food lovers. And with Sommerland Sjælland amusement park, its good beaches and agriculture that cultivates some of the best produce in Denmark, it's no wonder! A short drive from DCU-Camping Rørvig Strand you'll find Rørvig and its charming harbour, where the kids can fish for crabs and adults can browse the fishmongers. Nykøbing Sjælland, where there are lots of activities with markets etc. during the summer, is a short drive in the other direction. 
Enjoy beach life and an active holiday
At DCU-Camping Rørvig Strand you get the forest and sea as a bonus. Pack your beach bag and walk down the road – and you're on the beach. You can walk or cycle in the woods or along the beautiful coast. 
Lots of activities for children
At home on the campsite, children can have fun and make friends in the large playground with bouncy castles, a climbing frame, giant chess, football and a multi-court. There is also a little kiosk where you can buy tasty treats to enjoy.
Rent a deluxe cabin
At DCU-Camping Rørvig Strand you can rent cabins including the new, fully equipped deluxe cabins with a shower, toilet, dishwasher, TV and much more.
Google rating
4.2 384 reviews på Google
Facilities
ø
Discount for DCU members
C
Fenced with bar and supervision
D
Facilities for disabled campers
F
Section for light campers
v
Shop - max distance 1 km
x
Restaurant - Max. distance 1 km
T
Electric point for caravans 220V
K
Electric point for hairdryer
b
Minigolf - max. distance 1 km
p
Golf course - max distance 5 km
I
Showers hot & cold water
H
Separate washing cubicles
J
Nursing room for babies
h
Bathing beach or lake - max. distance 5 km
g
Indoor swim. pool - max. distance 5 km
P
Washing up hot/cold water
Q
Laundry - hot/cold water
S
Tumbler/drying room/drying closet
m
Rent a bike - max. distance 1 km
i
Windsurfing - max. distance 5 km
U
Emptying of motor caravan tanks