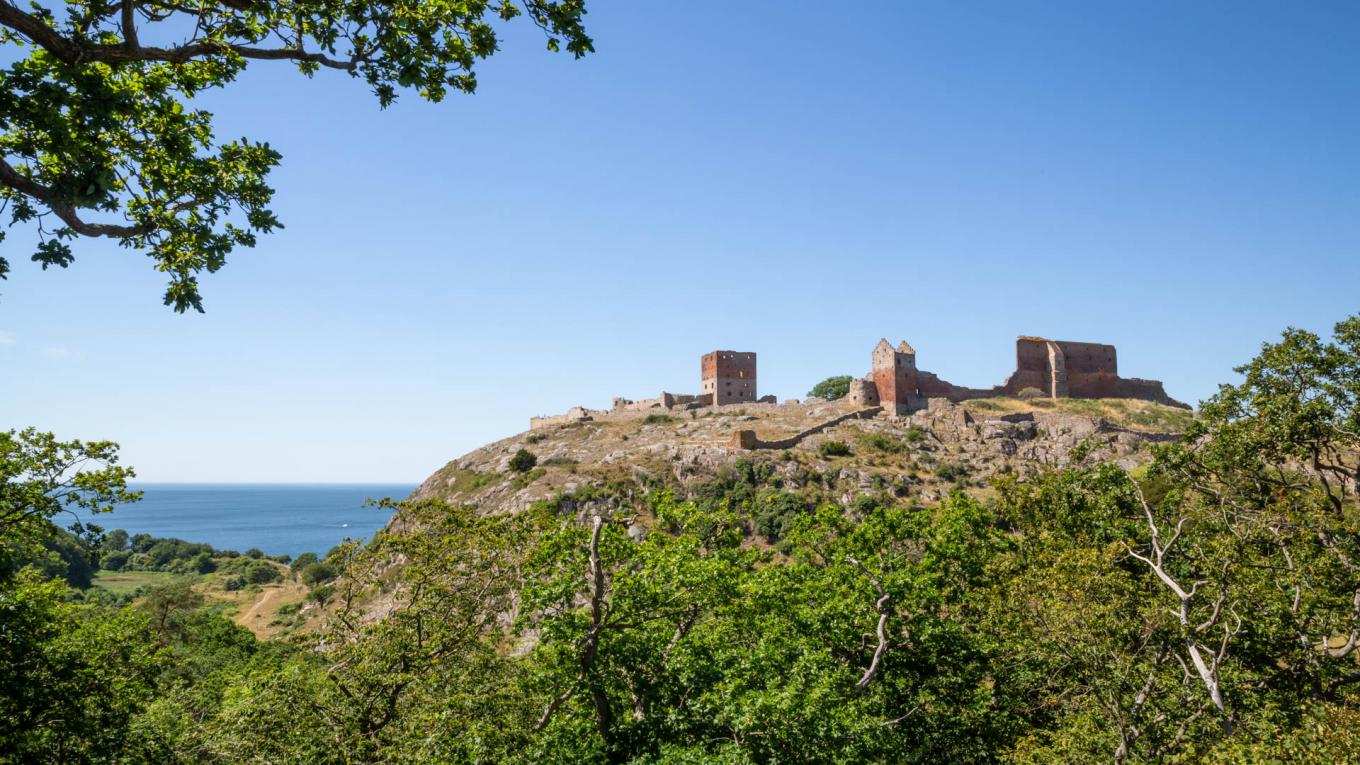 DCU-Camping
DCU-Camping Rønne Strand - Galløkken
Strandvejen 4
3400 Rønne
Denmark
Tlf. 33 21 06 00
gallokken@dcu.dk
DCU-Camping Rønne Strand - Galløkken
Reception opening hours
Low season (19.03.21 to 26.06.21 and 22.08.21 to 24.10.21)
Monday-Thursday: 08.00-10.00 and 14.00-17.00
Friday: 08.00-10.00 and 14.00-19.00
Saturday: 08.00-12.00 and 14.00-19.00
Sunday: 08.00-12.00 and 14.00-16.00

High season (27.06.21 to 21.08.21)
Monday-Sunday: 08.00-21.00
Southern atmosphere
DCU-Camping Rønne Strand – Galløkken is located in peaceful surroundings a few minutes' drive from Store Torv in Rønne, straight on a fine-grained sandy beach, and there is a very special, almost southern atmosphere at the campsite. 
Plenty of activities nearby
DCU-Camping Rønne Strand – Galløkken is a perfect starting point for a wonderful holiday, whether you want a beach holiday, an active holiday in nature, to explore the unique nature of Bornholm, or to visit popular holiday towns such as Gudhjem, Svaneke and Allinge-Sandvig. Go on bison safari in Almindingen, on an excursion to Dueodde Strand, visit Hammershus, the Medieval Centre, Jons Kapel, the round churches and enjoy the many local specialties. 
Alsp perfect for people without a car
If you don't have a car, DCU-Camping Rønne Strand – Galløkken is a really good choice. It isn't far from either the ferry or the airport, and the buses around the island leave right from Rønne, where you can also rent bikes. You can rent a nice holiday cabin here at the campsite.
Activities and relaxation
DCU-Camping Rønne Strand – Galløkken offers excellent shelter conditions, and the campsite is located directly on the beach, which is perfect for water sports and relaxation. If the children have lots of energy to burn off, there's a playground, a bouncy castle and lots of group activities. Round off the day at the large campfire area with a barbecue. 
Reviews
4.3 249 reviews on Google
Facilities
ø
Discount for DCU members
C
Fenced with bar and supervision
D
Facilities for disabled campers
F
Section for light campers
v
Shop - max distance 1 km
T
Electric point for caravans 220V
K
Electric point for hairdryer
b
Minigolf - max. distance 1 km
j
Angling - max. distance 5 km
I
Showers hot & cold water
J
Nursing room for babies
h
Bathing beach or lake - max. distance 5 km
P
Washing up hot/cold water
å
Environmentally friendly
Facilities
ø
Discount for DCU members
C
Fenced with bar and supervision
D
Facilities for disabled campers
F
Section for light campers
v
Shop - max distance 1 km
T
Electric point for caravans 220V
K
Electric point for hairdryer
b
Minigolf - max. distance 1 km
j
Angling - max. distance 5 km
I
Showers hot & cold water
J
Nursing room for babies
h
Bathing beach or lake - max. distance 5 km
P
Washing up hot/cold water
å
Environmentally friendly
Se de resterende 17 faciliteter >